It is one of the remote tricks that is still used to date. Zebra stripes make it effortless to read and make swap values or names on your excel sheets. Sometimes, the effect is called a banded (marked with stripes) row; this allows you to focus your eyesight in the right place when scanning your spreadsheet. It's easy to color rows; you can use different colors.
Achieving this effect is not complex but easy. Once you have the table format, excel can make changes on your spreadsheet as the last procedure.
1. Open Microsoft office or load up excel files you want to have zebra stripes.
2. Select the table and click the format table in the home tab
3. When the screen is not minimized, it will appear like this, but when minimized, it will happen to be like the image below.
4. When you click on the format table, a two-option drop-down list will pop up—select new table style.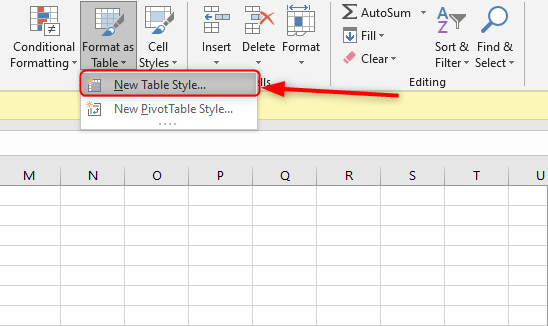 5. Under the table element, there will be more than an option for you to choose from. For me, I went with the first row. The first row will be colored, and the second won't be. The second row means the first row won't be colored, and the second will.
6. After selecting an option, you want, you can format it, which means choosing a color of your own choice. You can make your work appeal and way too attractive.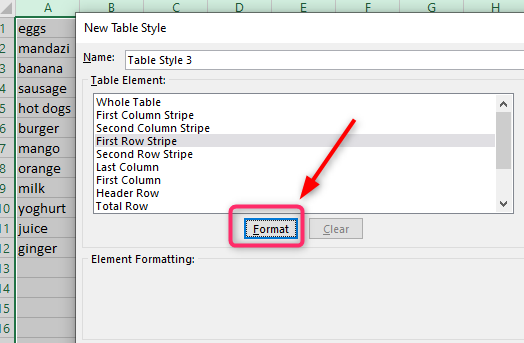 7. Choose a color of your choice. For me, I will go green. Pretty cool, right.
8. There are many other options like pattern style. That will enable you to choose how you want to color your rows.
Under preview, that's what it will look like after clicking ok. If you are not ok with the color, you can clear it.
9. When you hit ok, our final output will be like this.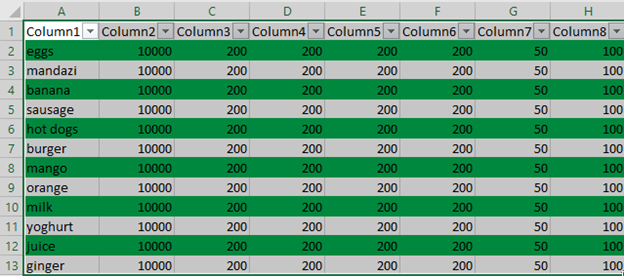 Now that's ok. There is an easy way to do this, and that's by selecting the whole thing and formatting it directly.
Alternative

1. Click the first cell. Hold the SHIFT key down while using the keyboard to navigate by selecting the whole table.
2. Click the format table in the home tab as we did in the first procedure. Select what you want your spreadsheet to look like.
Choose what pleases you.
3. A pop-up table will display how your table is arranged and its size.
A and one show where our table starts. $A$1$12: 12 is the height of our table, H is the width of the table. If you have a header, check the box. That will affect even the header if you want. If you don't want, don't check it out.
4. Check this out; you can edit what color you want, and also this customization can be edited. It looks attractive and can make it easy for your eyes to focus on the main row you are targeting. Share with us your spreadsheet appearance in the comment below.